NSP Carolina Pro Carbon
Recessed, course race board that performs all round, in all conditions.
The 2019 Carolina Cup is a race that NSP has dominated over the last several years, with Titouan Puyo, wining back-to-back titles, in 2016 and 2017 and Travis Grant placing 2nd in 2016, 2017 and 2018. It is only fitting that we call our new 2019 race board, which excels in all conditions (beach start, downwind sections, flat-water sections, surf, headwinds, side-winds and gnarly currents), the Carolina.
The Carolina was designed utilizing all the characteristics of the Sonic, our best downwind board, however, we have reduced the rocker line, giving the board more efficiency in flatter conditions. Performing best when there is texture on the water, the Carolina is a recess option for 90% of the races and overall paddling conditions you come across, worldwide.
• Excels in flattish to medium downwind conditions.
• Strong in upwind and crosswind conditions.
• Available in 4 widths with exactly the same concept and rocker.
Design:
The lower rocker, is the extension of what was the 2018 Sonic 14/23. Recessed deck for lower center of gravity and stability.
Wider widths provide a more stable and comfortable ride.
Wide tail for easy buoy turns.
Accelerator Vacuum System (AVS) for quick water drain off the deck.
Fin:
Our world class 20, 22 and 24 fins are designed and carefully crafted to deliver
top performance in SUP racing: tracking, stability, efficiency, speed and acceleration.
Included Accessories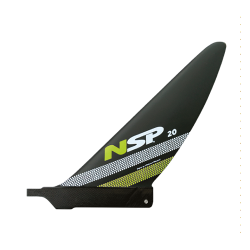 Eco friendly