NSP E+ Funboard
Designed for the weekend warrior, NSP E Funboard paddles easily and catches waves early.
Stunning combination of fantastic value, durability and performance.
One of the most popular surfboards in the NSP range for progressing skills.
Semi-rounded nose with low entry rocker design puts more volume up front to give more paddle power.
Domed deck profile allows a forgiving but sensitive rail feel while the rounded pintail is pulled to add control in bottom turns and cutbacks.
NSP E Funboard 's concave bottom creates a fast water transition through to the tail to provide balance and control.
Five fin box system offers the option of stock tri-fin or optional quad-fin set up.
Included Accessories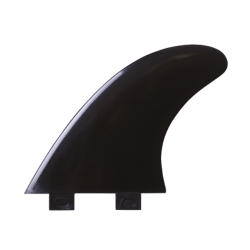 Eco friendly