NSP Elements Allrounder 10′
An extremely capable 10-foot allrounder for just under $1000
The NSP Elements Allrounder perfectly blends the excitement of wave performance with flatwater paddling glide. With an outline wide enough for novice paddlers and a forward wide point, losing your balance is not easy! This board is currently only available in size 10'0. For additional sizes and two different graphic designs, have a look at the current version of the NSP Elements Allrounder here.
Expect novice paddlers to go through a very gradual 15-min learning curve, where sitting turns into kneeling and kneeling changes into standing up with ease:
Glide comes from a semi-pointed nose style taken from surf-oriented shapes, and its nose lift is moderate, as not to impede longer paddling tours.
The tail features a pulled in round tail for speed, manoeuvrability and control, allowing both beginners and intermediates to use this board for a long time, exploring the performance envelope of this board to its fullest. Use a single fin all the way at the back for touring, or add side bites to get some extra wave performance: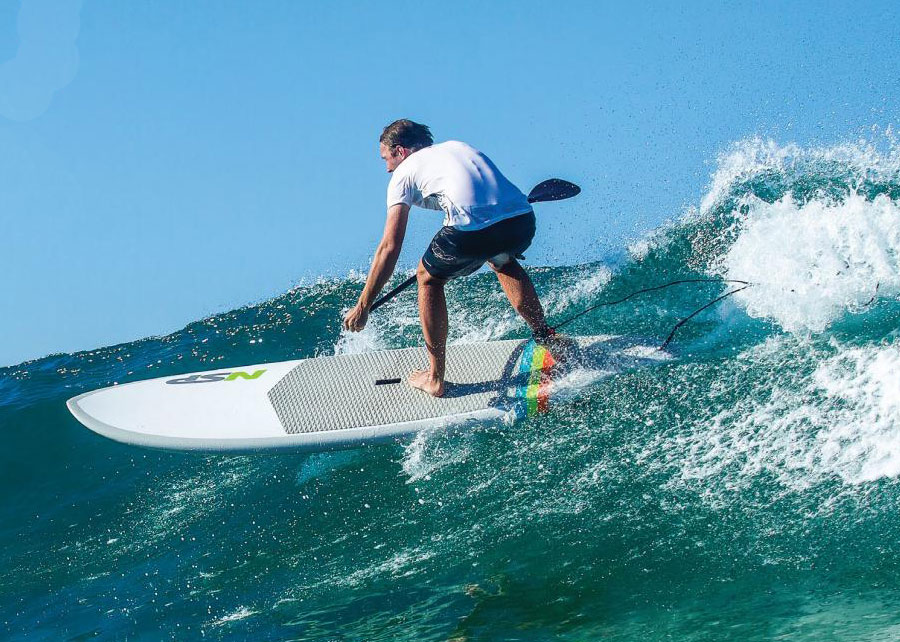 Concave
Single to double concave bottom, light vee through the tail, generates speed quickly and maintains smooth flow from turn-to-turn.
Elements construction is about longevity, so schools and rental centers often stock these as its construction will stand up to the everyday abuse of beginning paddlers. Families with kids or inexperienced paddlers benefit from this construction as well, as the board will take considerable abuse. Note that the deck features two plugs to attach a PFD (Personal Floatation  Device).
Five fin cluster
For flatwater glide, the single fin works best, and with 5 available fin slots you can tune the Elements Allrounder for the exact conditions you are going out in. The Allrounder comes with a 3-fin setup, allowing you to go paddling right out of the box:
Several customers told us they like the GoPro insert on the nose as well. This NSP Elements Allrounder comes in grey only.
Free delivery
Delivery is free, nationwide. Surf SUP Warehouse will send you the necessary tracking codes so you will be able to see where your board is at any given time, right up to your doorstep.
Included Accessories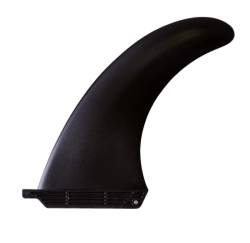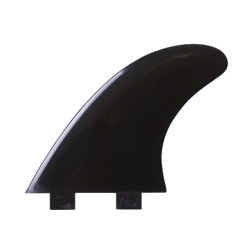 Eco friendly