NSP Elements Cruise
NSP Elements Cruise is the most popular board in the paddleboard range and one of the most popular SUP's in the world.
Cruising on flat water is usually how new people to the sport experience SUP, and it is one of the purest. The learning curve is incredible, and within 15 minutes anyone can feel the soothing motions of the water, while you paddle wherever you want to go.
The NSP Elements Cruise is the perfect platform for that first experience, and far beyond. Suitable for riders of all sizes and skill levels, it features a wide nose and round square tail. This makes the Cruise super stable, easy to turn and the generous volume eliminates balance issues.
Also available in Cocomat, CocoFlax, E+ and P2 Soft construction with eco-friendly bio-resin.
You will note that the 9'8″ model has a rounded tail for greater maneuverability.
---
Size Chart
| Length | Width | Thickness | Volume | |
| --- | --- | --- | --- | --- |
| 9'8" | 32" | 4″ ⁵/⁸ | 166.2 Liters | |
| 10'2" | 32" | 4″ ⁷/⁸ | 205.4 Liters | |
| 11'0" | 31" | 4″ ¹/⁴ | 190 Liters | |
| 11'6" | 33" | 4″ ³/⁴ | 223.9 Liters | |
Included Accessories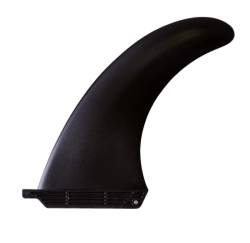 Eco friendly