NSP Elements Funboard
The Elements Funboard – the name says it all!
The NSP Elements Funboard is a design for the weekend warrior. Paddles easily, catches waves early, and gets you up and riding more often. With only a few left in stock, these are priced to go, but for other design options, we recommend clicking the more current versions (white and tail dip Navy).
Whatever your choice, know that Element Funboards present fantastic value, durability and performance. These are one of the most popular in the NSP range for progressing skills.
Semi-rounded nose with low entry rocker adds more volume upfront to give more paddle power.
Dome deck profile allows for a forgiving but sensitive rail feel while the round pintail adds control in bottom turns and cutbacks.
Concave bottom creates a fast water transition through to the tail – providing balance and control in a range of conditions.
Five fin box system (for HDT Elements models) offers the option of stock tri-fin or optional quad-fin set up for all surf conditions.
---
SIZE CHART
| Length | Width | Thickness | Volume | Weight |
| --- | --- | --- | --- | --- |
| 6'8″ | 21 | 2 ⁵/⁸ | 42.1 L | 4.25 Kg |
| 7'2″ | 21 ¹/² | 2 ³/⁴ | 49 L | 4.68 Kg |
| 7'6″ | 21 ³/⁴ | 2 ⁷/⁸ | 54.4 L | 4.81 Kg |
Included Accessories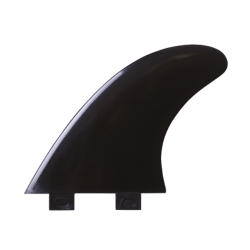 Eco friendly