NSP Elements Hybrid
High-performance NSP Elements Hybrid meets paddling power in the most versatile and user-friendly intermediate shortboard. The popular Hybrid is designed with the tail of a shortboard for performance. The shape also features a wider nose of a Fish to maximize paddling power.
Key design elements
Rail: Full
Bottom: Single to double concave
Ideal waves: 1-6ft
Level: Intermediate – Expert
Performance rails, bottom rocker and foil to make it fast, stable and maneuverable on the wave. Flatter rocker and added width catches waves easily. Generates speed combined with a pulled in round tail for bite and hold through rail turns and in steeper waves. Ideal for intermediate to advanced surfers seeking one of the most versatile and user-friendly short boards.
NSP Elements Hybrid Fin cluster
Five fin box system (on HDT Elements models) offers to NSP Elements Hybrid the option of stock tri-fin or optional quad fin set up. The Protech Hybrid by NSP is a straight thruster, a little lighter and a little more affordable. On average-to-smaller days, go quad, and keep the thruster setup for the bigger days when conditions allow for slicey turning.
Elements Hybrid construction
Durability, value and performance Elements HDT (High Definition Technology) takes its name from an evolved production process that results in durability, value and performance. Go check out NSP's longboards, Funboards and Fish in Elements construction.
Perfect shape reproduction
Exclusive HDT molding technology delivers highly accurate shape reproduction with dynamic flex characteristics.
Light but durable construction
EPS SecureCell core is wrapped in lightweight fiberglass and molded creating a durable shell. Full length glass stringer adds extra strength, durability and life-time to the board.
Great value and performance
Great performance shapes at attractive prices. The amazing blend of construction features, including eco-friendly bio-resin is a game-changer in its category.
Included Accessories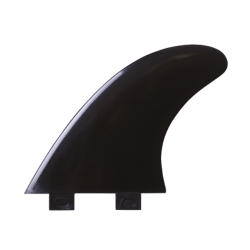 Eco friendly