NSP Molokai Pro Carbon
The Winning Unlimited Downwind Board!
The Molokai is named and designed after one of the most demanding of all races – The Molokai 2 Oahu.
Our team rider Travis Grant, winner of the 2013, 2015 and 2017 Molokai 2 Oahu, worked diligently side-by-side with designer Alain Teurquetil to provide you with a board that can win in any downwind, upwind, side-wind or semi-flat to choppy conditions.
Balanced rocker to save energy.
Integrated steering system.
The 17'2/26 flat deck is unchanged.
The 17'2/23 recess is using a new concept bottom that is combining the added stability we get in 2018 and the extreme glide we always provide on our downwind winning race designs; allowing you to link bumps after bumps, in an effortless way (same principle as the 14' Sonic).
Integraded steering system for left or right foot operating.
The newly introduced 17'2/25 recess shares the exact same concept of the 17'2/23 and is basically a more comfortable version of it.
Included Accessories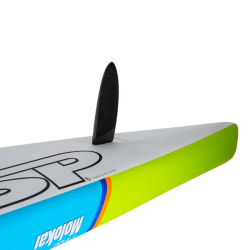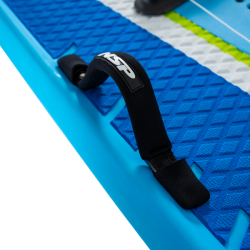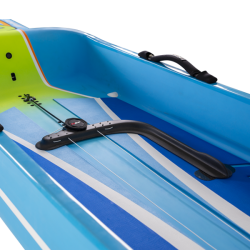 Eco friendly