NSP Soft Fish
Based on the ever popular NSP Fish Range the P2 versions are tuned for that first shortboard experience.The SecureCell EPS core is fully encased in a durable fiber epoxy shell and wrapped with a textured soft top and slick bottom to soften any bumps. Protective rubber strips on the nose and tail aid rider safety and ensure these boards take the abuse. Upgrade the fins and unleash the true surfing performance that's hidden under the hood.
–  Eco-friendly shape molded SecureCell EPS core.
–  NSP's durable fiberglass and epoxy construction with eco-friendly bio resin.
–  Solid rubber bumpers nose and tail.
–  Crocodile textured soft-top deck.
–  Fast slick skin HD bottom.
–  Bolt Through fin system
Included Accessories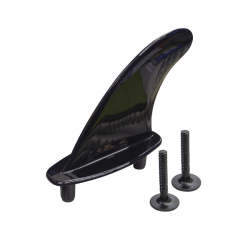 Eco friendly