NSP 05 SOFT SURF WIDE
The 2017 NSP P2 Soft Surf Wide is the ultimate teaching and wave catching platform. Designed for schools, surf camps, kids and rental centres to experience the thrills of surfing.
With an ultra wide plane shape, rounded nose and wide tail this is the fastest way to get students up riding and experiencing the joys of surfing: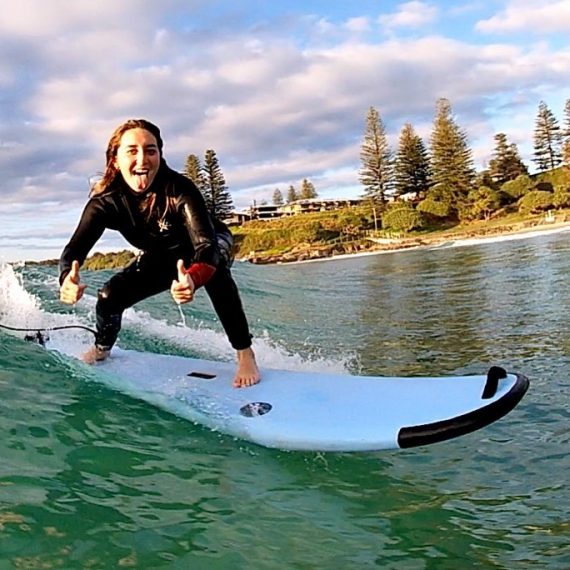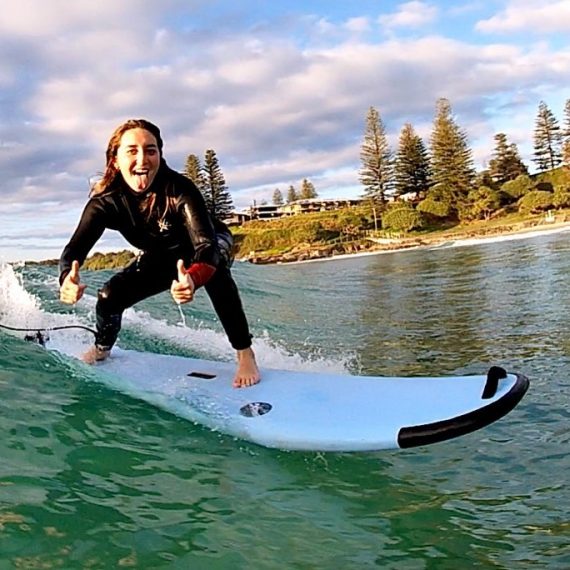 The nose and tail handles and a center carry-handle make handling these boards a breeze.
Available with graphics on the deck designed for instructors to show students where to balance and position their feet.
The Surf Wide has a focus on safety incorporating solid rubber bumpers nose and tail, crocodile textured soft-top deck, fast slick skin HD bottom and comes supplied with VFS soft fins.
Easily upgrade to performance fins
Riders looking to squeeze more performance from their NSP Soft Surf Wide can change the M5 soft fins that come with the board to a performance-oriented FCS fin set..
Included Accessories
Eco friendly