NSP Protech Longboard
NSP's longboards feature key performance characteristics at an attractive price point. The Protech Longboard is the perfect addition to any surfers quiver and an exceptional longboard for the recreational surfer to fast track skills, helping you develop your cross-stepping and other moves – It's a proven classic!
---
For more interesting longboard shapes, check out our longboard overview here or scroll to the bottom of this page.
---
The best selling longboard range in the world in an all-new technology.
The best in versatile longboard performance, using technically advanced construction at extremely attractive retail prices.
Great longboard. It's a proven classic for swooping bottom turns, high trim lines, and cutbacks.
New sharper rails in the tail, modern performance rocker combined with mellow V bottom blended with a subtle double concave.
Tweaks and refinements make it an easy board to trim on the wave and dynamic when riding off the tail.
---
NSP Protech Longboard Size Chart
| Length | Width | Thickness | Volume | Weight |
| --- | --- | --- | --- | --- |
| 8'0″ | 22″ | 2 ³/⁴" | 56.9 L | 4.77 Kg |
| 8'6″ | 22 1/4″ | 2 7/8″ | 64.4 L | 5.28 Kg |
| 9'0″ | 2 3/4″ | 3″ | 73.2 L | 5.72 Kg |
---
NSP Protech Longboard Construction
Custom Finish, epoxy core with a carbon flex tail, at an affordable price point
– Secure cell EPS Core
– 6 + 4 oz deck (Fish & Hybrid)
– 6 + 6 oz deck (Fun & longboards)
– 6 + 4 oz + 4 oz patch bottom
– Carbon Flex Tail
– Bio epoxy resin
– Twin tab finbox x 3 (Fish, Hybrid, Funboard) 2+1 Fin configuration (Longboard)
Included Accessories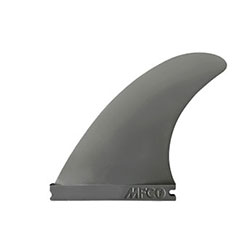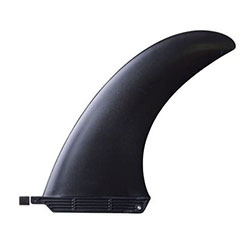 Eco friendly